MPM Starflex Mono Tix 100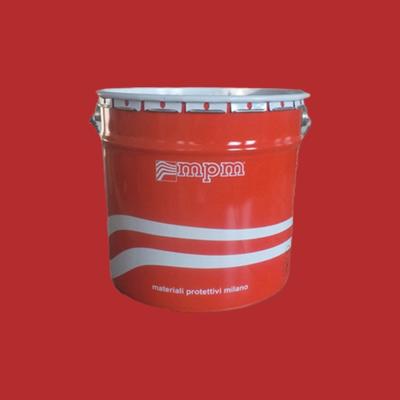 Starflex Mono Tix is a one component thixotropic moisture curing liquid polyurethane membrane. It has been produced following careful studies and laboratory research, and not only responds to technical requirements but also meets eco-friendly standards as it makes use of components which respect the environment and importantly, the health of its users. MPM Starflex Mono TIX is a high-quality, state of art, moisture cured, liquid roofing product manufactured by MPM, who are a worldwide company established in 1955. They are acknowledged as a manufacturer of high-quality commercial liquid waterproofing systems. MPM distributes products worldwide. Starflex Mono Tix is a fast curing, thixotropic, one component quality, polyurethane liquid roofing system. It has superb anti slumping qualities; this makes it ideal for detail work and for upstand areas especially.
Starflex Mono Tix is an air moisture cure system. It is applied as a "Wet-on-Wet" method, using a 60 gm/m2 polyester fleece for reinforcement. The product is prepared by stirring carefully for at least two minutes. It is then a one-component product ready to use. Typically, the system is trafficable in two hours and has good temperature resistance. It is an easy product to install and once laid is self-levelling.
All areas must be reinforced using a 60gm/m2 polyester fleece or a GFM 225gm/m2. It is an ideal system for flat roofs, curved roofs, balconies, communal walkways, and terraces. Starflex Mono Tix is a great solution for designs of all sizes. It is a cost-effective solution for waterproofing in refurbishment or a new build development, domestic or commercial. The main colour in the UK is Mid Grey Ral 7043, but lighter shades of grey are available and almost any RAL colour is possible. Although this may be subject to a minimum quantity order. Starflex Mono Tix has an BBA tested (1) lifespan expected life span of 30 years. It also has BroofT4 accreditation (2) which is a high-level fire rating required by the UK construction industry.
It is a high-quality waterproofing system that can be used on:
• Roofs, terraces, and balconies.
• Bridge decks, overpasses, and podiums.
• Industrial roofing.
• Refurbishing
Typically installed using a wet-on-wet installation process and is easy to apply by means of brush, roller, or airless spray. It has many advantages such as;
• Suitable for vertical applications.
• High adhesion.
• High abrasion resistance.
• High elasticity and high tensile strength and resistance.
• Crack-bridging.
• Resistant to immersion into water.
• Water vapor permeable.
• Ideal for outdoor application. Can be over coated to improve
•U.V. protection.
• Substrate application temperature range: from + 5 ° C to + 35 ° C
•(R.H. < 85%).
• Operating temperatures from -30°C to +80°C in air, (+200°C for a short time).
Reinforced system application method:
1. Apply a first coat of STARFLEX MONO TIX with a consumption of 1,5
Kg/m2 and embed on the fresh layer the reinforcement polyester
fleece (60 g/m2). On the fresh (wet on wet) apply a second coat
of 1-1,5 Kg/m2. The second coat can be applied also next day as
soon as curing allows the system to be walked over.
2. Alternatively, the reinforcement material can be changed with a glass matt STARFLEX 225 GM
Summary
Starflex Mono Tix is an outstanding, state of the art product that embraces all the advantages required and expected in the modern-day waterproofing industry. Its anti-slump qualities make it ideal for using as a detail liquid as it maintains its thickness more readily. It has a low odour, and many studies were undertaken about the impact on the eco-system its components have. It therefore meets many of the eco standards required in construction. A 30 year BBA and a BroofT4 should give its installers and specifiers supreme confidence in Starflex Mono Tix offering high level waterproofing solutions on all buildings.