Waterproofing Primer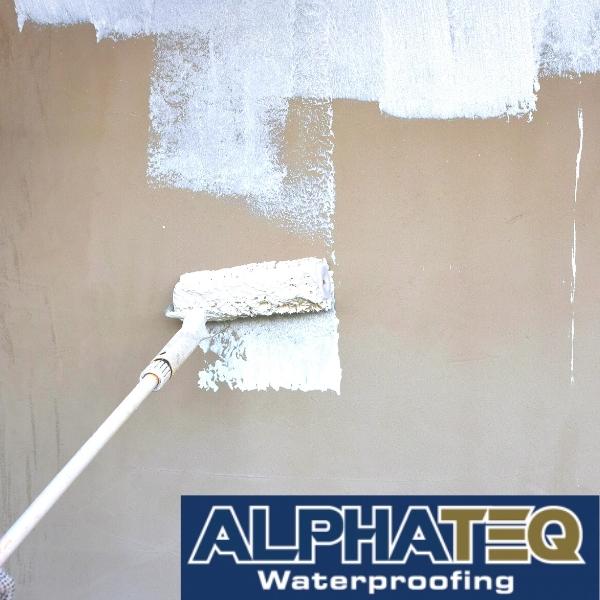 Waterproofing is the process of sealing areas so water is kept out. This normally refers to roofs and basements. But it can be for any structure where moisture and water can seep, this includes car parks, balconies and wet rooms. This process is extremely important to prevent cracks and foundation issues. It also prevents the growth of mould and mildew.
Finally, it helps avoid flooding and ground water contamination from invading your home. Floods and water damage can be expensive and emotionally devastating. Waterproofing is a relatively inexpensive way to give yourself peace of mind. As well as to potentially saving yourself thousands of pounds in water damage. However, one part of waterproofing is often overlooked choosing the correct primer for your the waterproofing system used.
What Is A Waterproofing Primer Used For?
The purpose of a primer is to make sure the substrate is completely sealed. A substrate is an underlying layer which supports a primary layer. Substrate materials include; cement, wood and metal. The primer helps make the usually porous material more stable and able to create a good bond with the waterproofing membrane.
Why Is It Important To Use A Waterproofing Primer?
Using a primer is an important first step when working on any waterproofing project. Water damage can be costly. Whether it's from a storm, natural disaster, or leaking pipes, water damage is serious. Additionally, a leaking roof insurance claim is not always straightforward. The best thing to do is to ensure your roof waterproofing is done correctly first time. A big part of this is using a waterproofing primer.
If you have completed a project without using primer, there's a good chance the membrane will not adhere properly to the substrate. This means you will need to redo all of the work and purchase new materials.
A a primer is an inexpensive and important 1st step in the complete waterproofing process.
Types Of Primers
Different primers are used for different purposes. Primers are designed according to the type of surface that is being coated. Primers come as either one of two part systems. They promote adhesion to a surface and also act as a blocker. Many are all purpose, which can be used for most surfaces. For example:
• epoxy primers
- These are used to seal moist concrete areas. However, the common practice is to wait 28 days.
• single component porosity primers
- Primers that are used to seal dry areas around concrete and cement.
• pu primers
- Usually used around porous concrete and wood. Also good for use in high humidity areas.
• wash primers
- This primer has a vinyl base and phosphoric acid to promote a strong adhesion to the substrate.
• filler primers
- Used for surfaces that have been sandblasted or sanded with an abrasive grain. It gives long-term anti-corrosive protection.
• shop primers
- Shop primers have a vinyl base and have anti corrosive components that will help with short-term protection against corrosive elements.
How To Use A Waterproofing Primer
Applying a primer is fairly simple.
• make sure the surface is clean and free of any loose debris.
• make sure you do it in the proper weather conditions
• use a brush or roller to evenly cover the surface.
The ideal temperature should be between 41 and 95 degrees Fahrenheit. Also, make sure it's not too humid. The primer will not adhere if the air is too moist. In warm, dry weather, the primer may take as little as 30 minutes to 4 hours to dry. In colder weather, it could take up to 24 hours.
What Is A Peel Test?
Basically, a peel test is done to see the adhesive strength of a material. Also, to test the strength of the bond between two materials (1). This is done by using the primer on a small area, allowing it to set, and then checking for proper bonding.
Preparing To Waterproof: Do's and Dont's
• do check for cracks and defects, try to pinpoint where any leaks are coming from
• do clean the gutters and remove debris from any window wells
• do make sure you choose the right waterproofing primer for the job
• don't use tar or plastic. Tar cracks easily and plastic will peel
• don't try to fix leaks with waterproof paint. Most surfaces are porous and as water seeps in, it will bring with it debris and minerals that will make the paint peel
Waterproofing may seem like an unnecessary, costly nuisance. However, in the long run it's a great investment. It will save you money in the long run and give you peace of mind. Choosing the correct primer is a fundamental part of the waterproofing process. Without good adherence you will not have a good waterproofing system.
Do You Need Help With Choosing The Right Primer For Your Waterproofing Project?
Do you need help selecting the correct primer for your project? If you would like to talk to a waterproofing expert about the right primer for your waterproofing system please get in touch using our contact form or call 01277 503110.