Commercial Roof Repair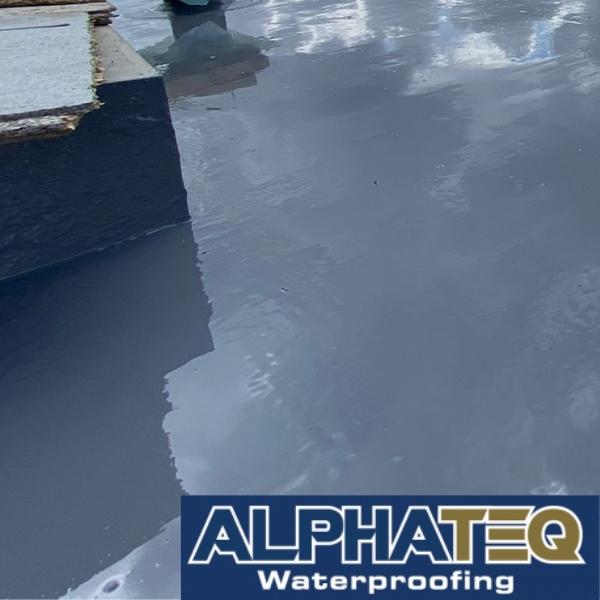 Commercial roof repair includes a broad range of repairs. It can range from the installation of various types of roofing systems to repairing those roofing systems. It also ranges from maintenance service to liquid overlays. Nevertheless, whatever the commercial roof repair may be, it is critical to work with highly trained and experienced commercial roofing services.
A Commercial Felt Roof: Its Permanent Repair
To resolve any commercial roofing problem, you may torch patches of felt over affected areas of the roof. Commercial roofing contractors can identify the damaged roofing areas that require repair as well as cover these areas with felt patches.
So, you should carefully evaluate whether the previous felt put on your commercial building can withstand the work. This should be done before getting a permanent repair of your felt roof.
PU liquid is another excellent solution for commercial roof repairs is a good option. It can be used as a liquid patch repair on a range of systems.
This type of liquid repair is nearly always a more cost-effective solution if there's damage at the seams. Damage to the seams can eventually lead to further breakdown due to the UV rays from natural light affecting the bond between adjacent felt sheets. And as a result, water damage may occur. Nevertheless, a liquid repair will encapsulate the whole area, thus making it a more cost-effective solution.
Common Problems Found On Commercial Roofs Using Asphalt
Blisters and bumps are common problems found on asphalt flat roofs. Bumps are typically easily noticeable when there are any raised areas across the roof's surface. So, if there are bumps, the best way to deal with them is to promptly prevent any further problems.
Blisters happen when several bumps are on the asphalt roof. Cracks and splits are other common issues on asphalt roofs. These issues must be repaired immediately as water ingress problems are extremely likely to follow due to the compromised integrity of the roofing system. With such issues, it is strongly advised to consult a proven commercial roofing contractor to assist you.
Repairing An Asphalt Roof
With an asphalt roof, you can get it repaired in most situations instead of replacing it. A patch repair is normally used to repair this type of roof. PU liquid products such as Starflex Mono 100 Tix is a great solution for commercial roof repairs which require a patch repair.
Repairing A Liquid Roof
It is a straightforward process to use a liquid system for commercial roof maintenance as well. With a liquid roofing system, you will have minimal disruption and maximised longevity of the roof. Also, since liquid systems are cold-applied, there is no downtime.
Repair A Metal Roof
The main issue that comes with metal roofs is corrosion. For this common industrial roof repair, a cut-edge treatment is most commonly used. The cause of this problem is due to metal roof sheets being cut to size. However, the edge which is exposed will eventually corrode the cladding sheets. If left untreated, leaking will happen. Then, you may need to replace these metal sheets.
To treat cut-edge corrosion, you must first clean the surface by using a high-pressure spray. Then, use a hand grinder to remove any loose paint and corrosion. Next, use butyl tape to tape all the roof joints and cover all the screws. For all gaps over 2mm in diameter, fill them in with a flat roof sealant. Afterward, use an appropriate coating to cover all the metal sheets. After completing this repair and using proper maintenance, this roof can last an additional 10 to 25 years.
Repairs Used To Save A Total Roof Replacement
In many situations, you can utilise the right repair method to save flat roofs. Applying a liquid overlay is the most cost-effective technique to repair damaged flat roofs. In this case, you must apply liquid coating over the current roofing systems. Furthermore, the main benefits of this technique include the liquid system encapsulating the current roof and that it can perfectly fit around the complex details.
A liquid overlay is also beneficial on corrugated roofing suffering from corrosion. You can get a re-coating of the entire roof, including all the cladding panels, with a PU liquid. And as a result, you'll obtain many extra years of longevity.
Older buildings containing asbestos roofing may also use liquid coating for encapsulating. This roof must first be evaluated to ensure there is no contaminated water that comes through the drainage system. Then, to completely encapsulate it, you must have this roof prepared, primed, and coated.
Conclusion
There is a broad range when it comes to commercial roofing repair. So, it is vital to work with highly trained and experienced commercial roofing services. To resolve any commercial roofing problem, you may use patch repair, and in many cases you can use liquid repair. And furthermore, liquid repair is the most cost-effective. Other than that, using the appropriate method, even down to the appropriate coating, will help preserve your roof for several years to come, even several decades in some instances .